When it comes to decorating your home, a commonly overlooked area is often the ceiling and walls. However, it seems that a growing interior design trend is textured plasterworks - inspired by the Georgian and Victorian eras.
Thankfully, modern day plastering has come a long way since the 16th century. Not only is it more durable but it is also far more affordable. As such, a common trend for homeowners has been to take historical influences when remodelling; or rebuilding on original plasterwork to give it a fresh lease of life - a modern plaster trend that is said to last for years to come. So what are some of the key trends to look out for when plastering your home?
GEORGIAN STYLE (1714 – 1830)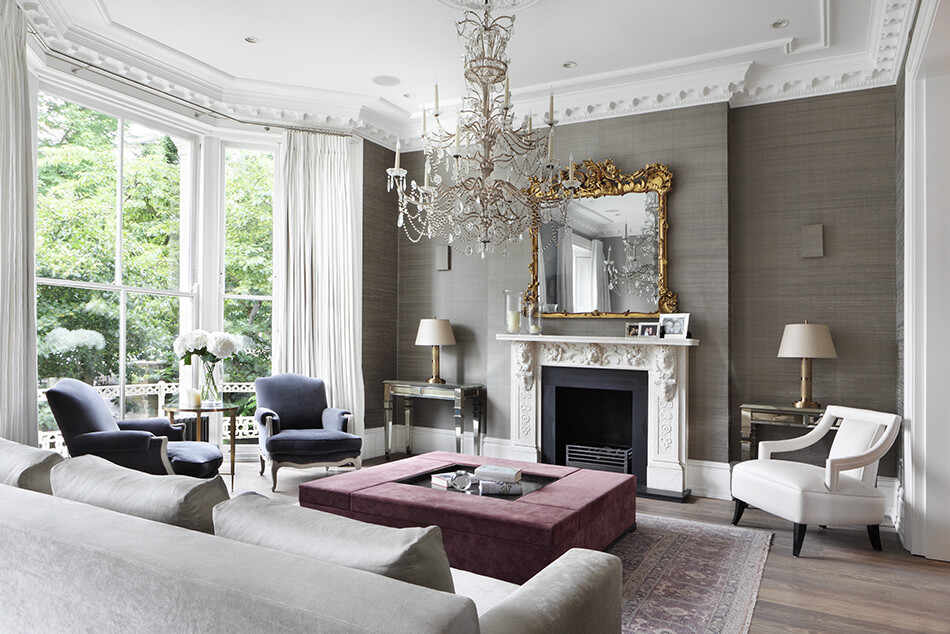 The Georgian era is renowned for regal architecture - with elegant and intricate patterned plasterwork pieces. Inspired by Greek or Roman columns and alcoves, signature plasterwork designs include such features as vines, leaves and stags combined with pastel or neutral colour schemes. These traits were immensely popular in the Georgian era, particular when designing plaster fireplaces. Luckily, it's back in style – as shown in a modern example above.
VICTORIAN ELEGANCE (1837 – 1901)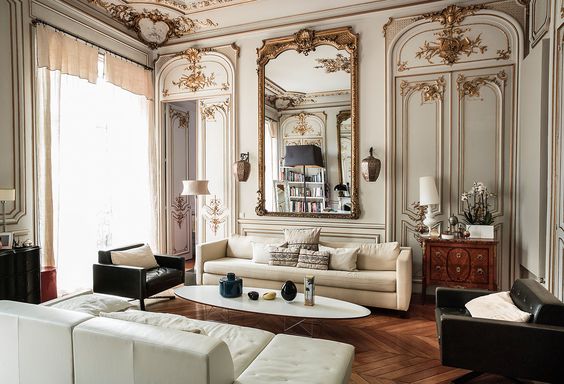 Influenced heavily by Asia and the Middle East, it often features floral patterns and intricate details. Most popular Victorian plasterwork can be found in decorative ceiling roses and cornices. Victorian plaster is commonly created to look like blocks of stone, with ceilings tinted three shades lighter than the colour used on the walls.
Victorian plasterwork can often be used to create a unique focal point in the room or as accenting to add texture. The classic and elegant style of the plasterwork makes for a timeless addition to any home, as shown in a modern example above.
CLASSIC MINIMALISM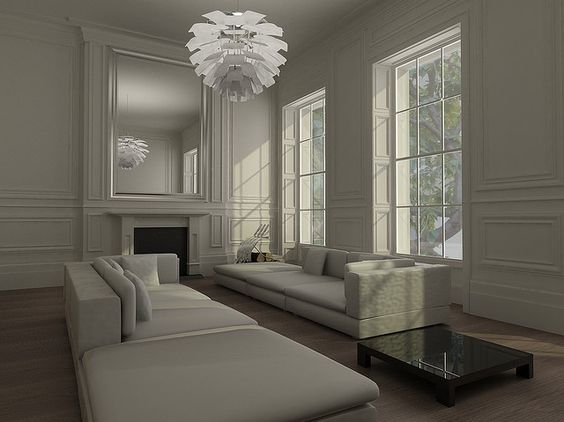 Inspired by our Scandinavian friends, another key trend is minimalist straight lines and edges. With the increase on the cost of living and renting becoming more popular, minimalist designs have proven to be a cost effective method within interior design. Easily adaptable and always in style, minimalism can be dressed up or down to suit the needs of almost any one and a seemingly prominent theme for designers and plasterwork.
If you're interested in adapting or building plasterwork such as this in your home, or learning about the services we offer at Fine Art Plasterwork, contact us via our enquiries section or give us a call on 020 8679 2533. Alternatively, you can also visit us in store at our showroom.