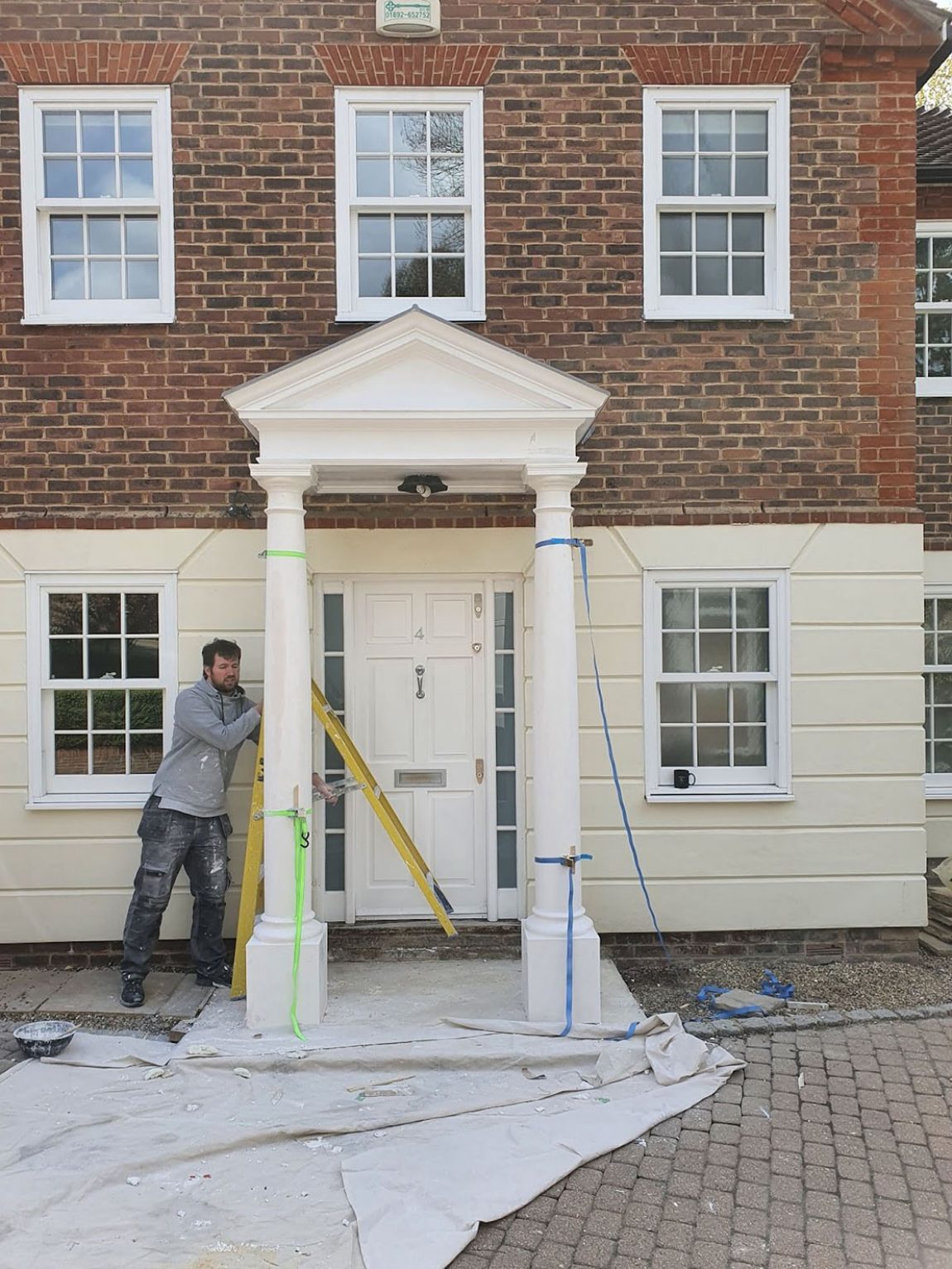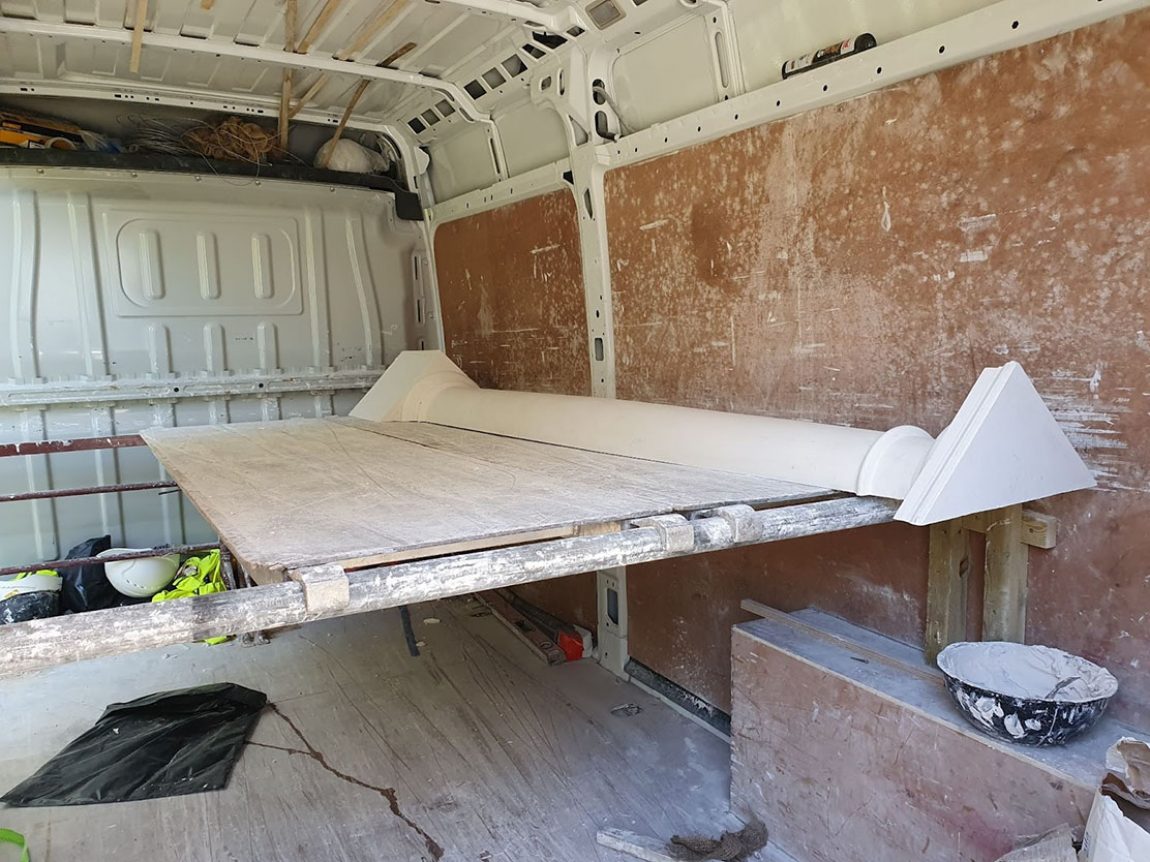 Case Study: Exterior columns Dulwich
This project entailed the manufacture and installation of bespoke columns to the customers design. Each column was made in two sections to be fitted around the metal supports.
Site: Private residence Dulwich, London
Brief: To manufacture and install external columns in jesmonite/ plaster polymer .
Duration: 2 Days