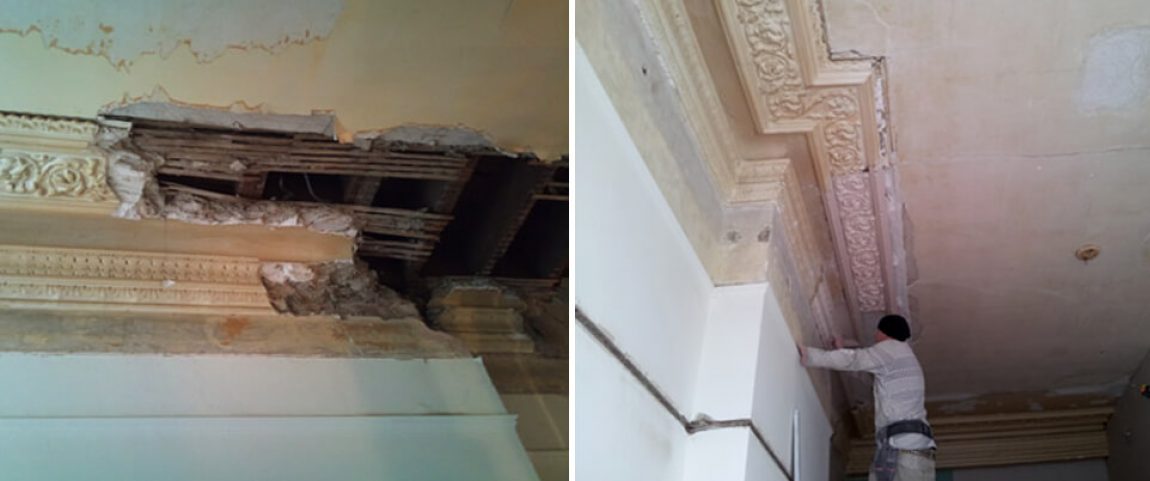 Case Study : Cornice & Ceiling Repair, Maida Vale
We were contracted to repair ceilings using traditional lath and plasters within a very limited timeframe. The project incorporated lime, sand and horse hair that had been uncovered during renovation to an apartment. This project also required sampling of the original cornice pattern and removal of over 130 years of paint before re-moulding and running of the cornice, ahead of decoration.
Site: Private residence in Warrington Crescent, Maida Vale, London
Brief: To repair and reinstate original cornices and ceilings, replicating the Italianate style and complying with Grade 2 listed building regulations.
Duration: 10 Days