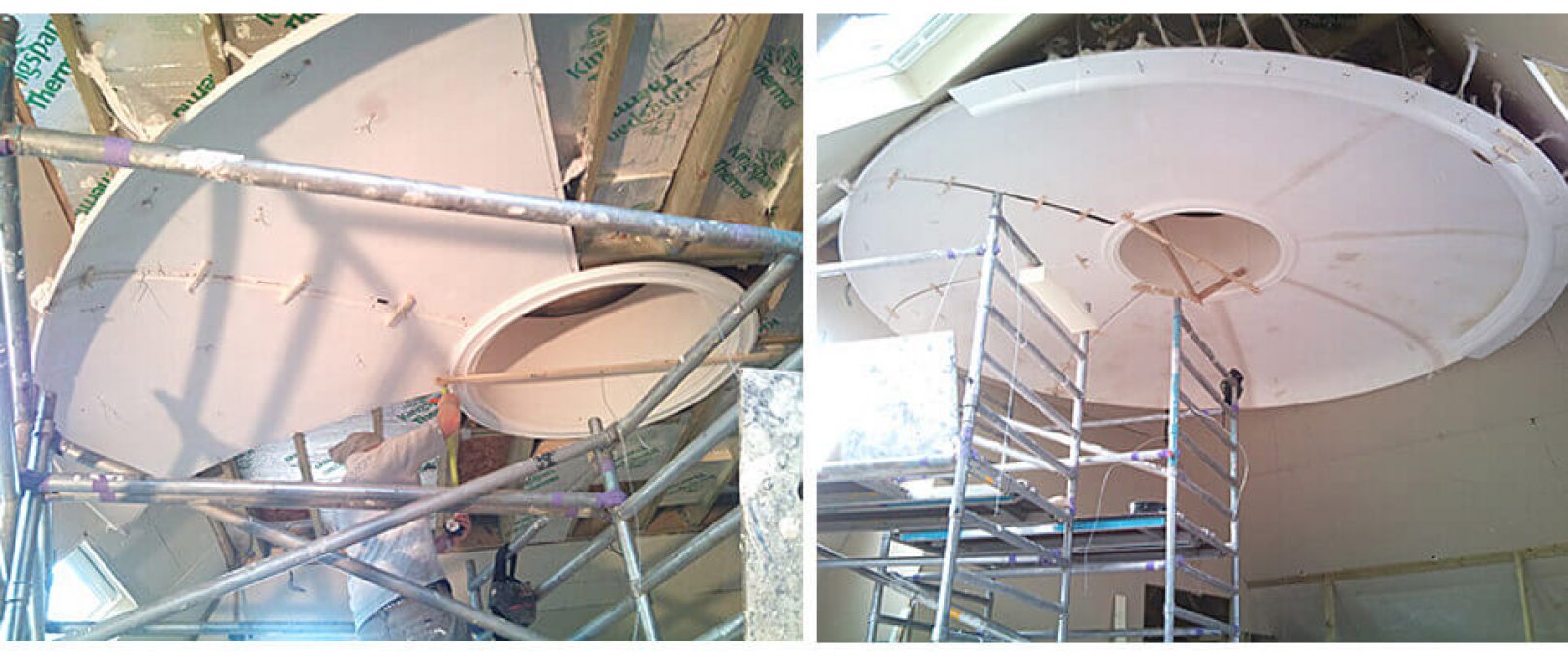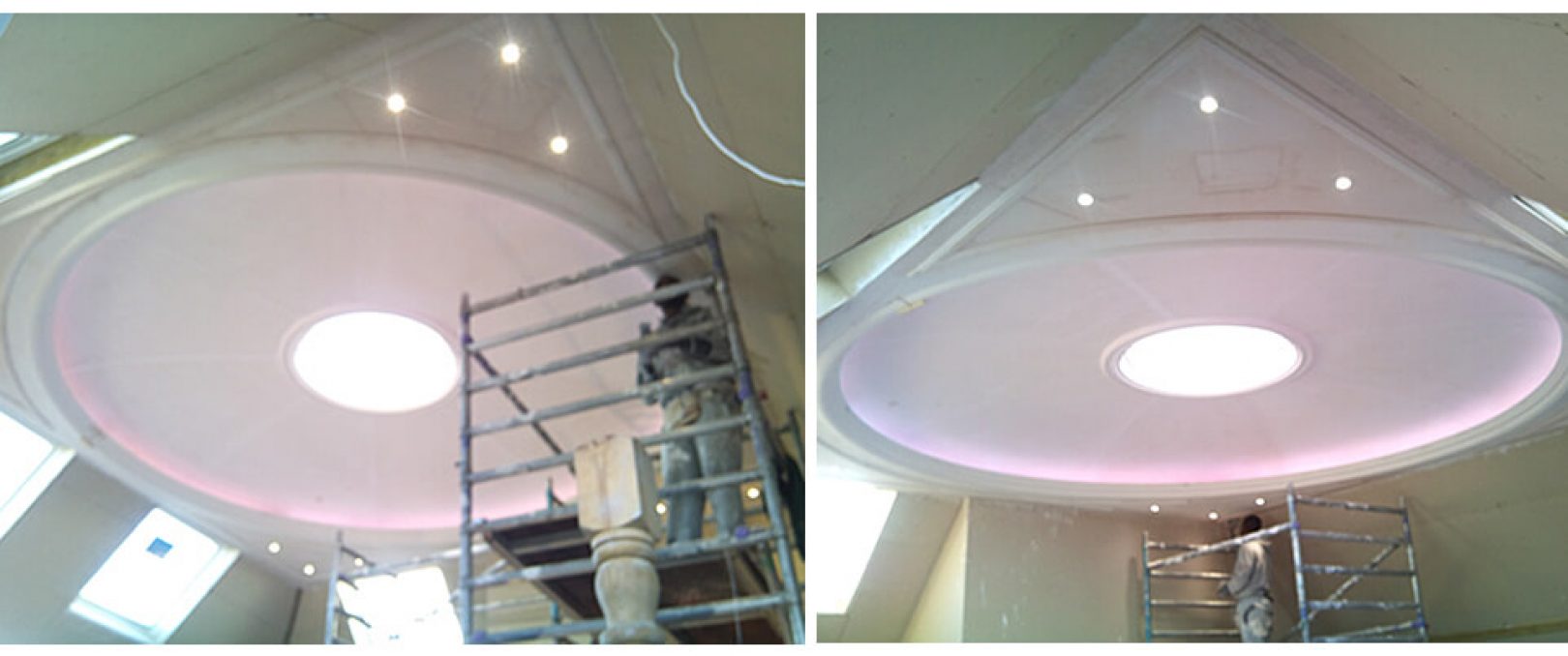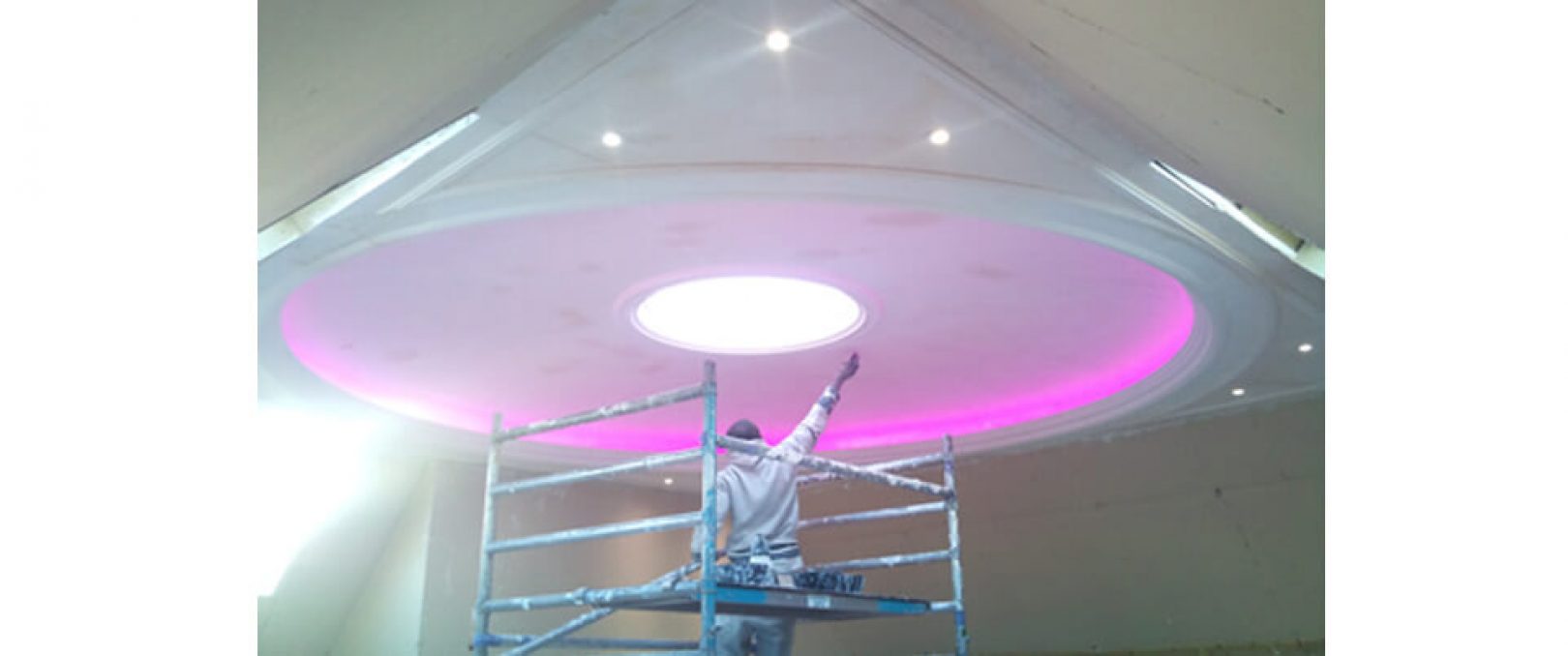 Case Study : Ceiling Dome & Light Feature, Kingswood
Fine Art Plasterwork were contracted to design, manufacture and install a 5 meter dome celling feature which incorporates a sky light, light trough and panel mouldings to corners. These were manufactured in sections of fibrous plaster and were then installed using a traditional wire and wad method. As part of the project also, all wiring and lights were concealed to create a stunning finish.
Site: Master bedroom of a private residence in Kingswood, Surrey
Brief: To install a ceiling dome and light feature on the third floor of a large 1920's Art Deco-style residence with restricted access.
Duration: 1 month